the green heart of africa
Bustling Uganda with great nature and friendly people.

The program of the trip to Uganda is prepared for lovers of wild nature. You will see unique mountain gorillas, Africa's Big Five, chimpanzees, wonderful colorful birds, hippos, giraffes, antelopes and many other animals. In the itinerary of the safari, a special trip for lion and leopard watching, two cruises, rhino watching, shoebill tracking and much more.

You will be amazed by the beauty of Green Africa and its inhabitants.

14 days
All the most interesting natural places of beautiful Uganda and a few surprises off the trail.
standard comfort
Rest in good hotels, full board (including local cuisine) and all attractions included.
6 osób w grupie
A small group is a chance for an authentic adventure and full personal impressions of contact with nature.
maksimum przyrody
Not only mountain gorillas
and chimpanzees, but also several safaris, shoebill tracking and a Nile cruise

ATTRACTIONS IN THE PROGRAM
A holiday in Uganda is always a great adventure. The local nature is exceptionally rich - it is enough to mention 928 species of birds as an example! And you still need to find time for mountain gorillas, chimpanzees, Africa's Big Five, Murchison Falls and the fairy-tale Bunyoni Lake! Two weeks will be very intense!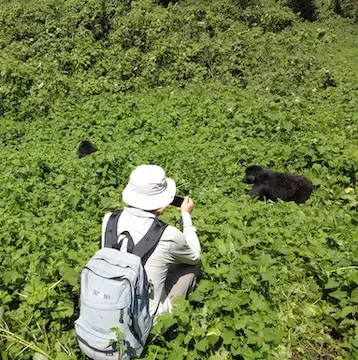 mountain gorillas
Bwindi Impenetrable Forest
The border between Congo, Rwanda and Uganda is the only place where you can meet the famous mountain gorillas. An hour awaits you in their company. And unique impressions.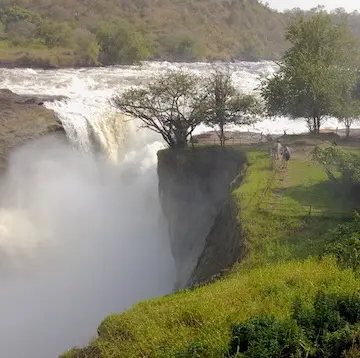 murchison falls
Murchison Falls National Park
One of the thundering waterfalls. We will see them from below, coming by ship and from above, where you can fully appreciate their above-average power.
Lions and leopards - up close
Queen Elizabeth National Park
Queen Elizabeth Park is one of the most interesting parks in Africa. We will go here in search of lions and leopards. A cruise on the Kazinga Canal is also waiting for you.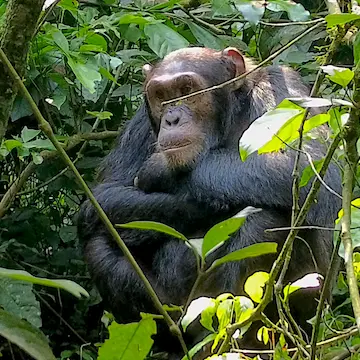 WITH A VISIT TO THE CHimpanzees
Hike through the Kibale rainforest and spend an hour with chimpanzees. They willingly pose for photos.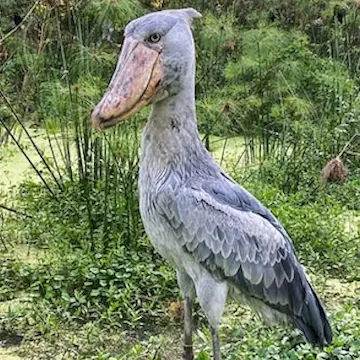 TRACKING OF THE Shoebill storck
In the wetlands of Lake Victoria, we will set off in search of one of the most unusual birds - the shoebill. The majestic and amazing-looking bird is most closely related to prehistoric dinosaurs.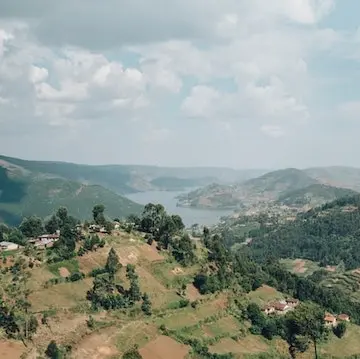 fairy-tale bunyoni lake
Probably one of the most picturesque places on Earth. Lake, hills, 32 islands and fantastic sunsets. One of the deepest lakes in the world - up to 900 meters deep.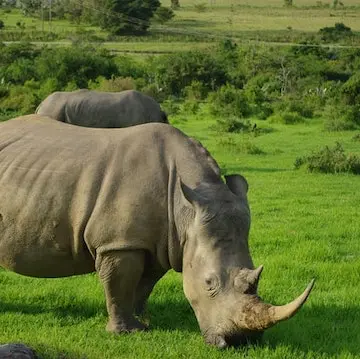 white rhinos
In Ziwa you will see rhinoceros being graceful and lovable animals. The only place in the region where you can see white rhinoceros!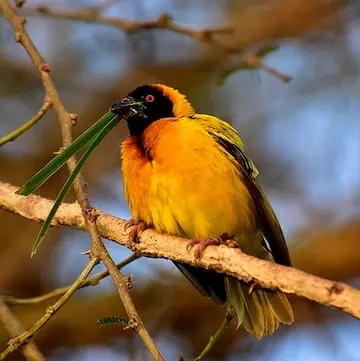 exotic birds
928 unique bird species can be found in Uganda. We are waiting, for example, to track an unusual shoebill.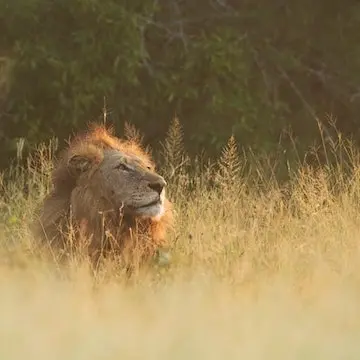 The big five of africa
Murchison Falls National Park
Safari in Uganda gives you the chance to "hunt" the Big Five. You will see elephant, rhino, lion, buffalo and leopard on several safaris on the agenda.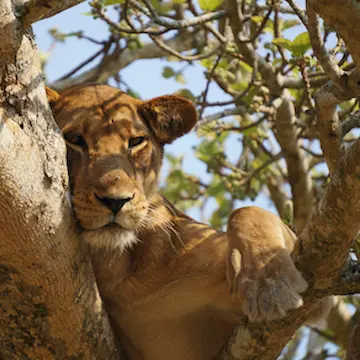 lions up the trees
Ishasha, Queen Elizabeth National Park
One of the three places in Africa where lions climb trees to linger in hardships and toil. We will try to spot them.
kazinga canal cruise
It is said that the hippo population living here is one of the largest in the world.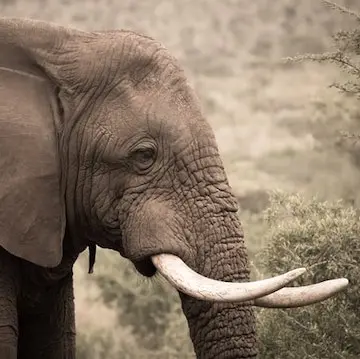 the victoria nile cruise
Murchison Falls National Park
Safari and a magical boat trip on the Victoria Nile - watching animals going down to the waterhole, rare birds and Murchison Falls.
safari plan
The best vacation in Uganda. You will plunge into Africa, touch and feel it with all your senses. And you get tired from time to time. But there will also be time to rest.

Day 1.

Departure to Entebbe
Day 2.

Meeting in Entebbe
Group meeting at Entebbe airport. The beginning of the trip. Transfer to the hotel. Dinner and overnight.
Dzień 3.

Mabamba Wetlands / Wiktoria Lake - tracking shoebill
We set off to the Mabamba wetlands on Lake Victoria. Today is devoted to the observation of rare bird species found here, including the unique shoebill stork. In addition, we will see storks, gray herons, and the endangered marsh harrier. Lunch at the hotel - afternoon excursion to the unique botanical garden of Entebbe.
Day 4.

Rhinos in Ziwa, Polish church in Nyabyeya and Murchison Falls
Drive to Ziwa Rhino Sanctuary and track rhinoceros. You will see how funny and lovable animals can be. Lunch in Ziwa and we go to Nyabyeya, where we will see the Church of Our Lady Queen of Poland, built by Poles in the 1940s. In the afternoon we reach the Murchison Falls National Park. Dinner in our lodge and overnight.

Day 5.

Safari and Victoria Nile cruise to Murchison Falls
We get up early in the morning and go on our first safari: in Murchison Falls National Park. Safari will run until lunchtime. After lunch, we set off to enjoy the main attraction of this park - the unique Murchison Falls and a cruise on the Victoria Nile. We will see hippos splashing in the water, crocodiles basking on the shore and many other species of animals going down to the waterhole. You will remember the sight of elephants bathing for a long time. Dinner and overnight at our lodge.

Day 6.

Transfer to Kibale Forest National Park
After an early breakfast, we cross the Nile and depart for Kibale. The journey will take 7-8 hours, we will arrive in the late afternoon. Lunch on the way, and dinner at the lodge on arrival.

Day 7.

Chimpanzee trekking at Kibale, Bigodi Wetland
We start the chimpanzee trek in Kibale Forest after a good breakfast. Kibale is the best place in Africa to search for them and, importantly, find them. Chimpanzee trekking usually takes 2-5 hours. We have an hour to observe animals, take photos and quietly express our delight. After a short refreshment in the lodge, we set off for a 2-3 hour walk to Bigodi Wetland, where you can admire many species of monkeys, mammals and birds. Gerezas (red and black and white), mangabs, monkeys are just a few of the local rare species of monkeys. Transfer to Queen Elizabeth National Park (approx. 3 hours). On the way we will stop at the Equator. Dinner and overnight at the lodge

Day 8.

Lions tracking in Queen Elizabeth NP and a cruise on the Kazinga Canal
We reach the area of ​​Kisenyi, where lions are waiting for us. We will have a longer look at the lion family observed by scientists on a daily basis. There will also be elephants, giraffes, buffaloes and almost all species of antelopes. After lunch, it's time to visit the hippos. The Kazinga Canal, 32 km long, connects Lake Edward with Lake George - two of the five largest lakes in Africa. One of the largest populations of hippos and crocodiles and countless birds lives here. The cruise takes about 3 hours. Dinner and overnight at the lodge.

 Day 9. 

Ishasha and transfer to Bwindi Impenetrable
On the way, we drive to Bwindi, look for lions lying in the trees in Ishasha. We reach the lodge in the early afternoon. Relax and unwind before the gorilla trekking. In the evening, dinner.

Day 10.

Trek to mountain gorillas at Bwindi Impenetrable and meet Batwa pygmies
We will start the day with breakfast and a briefing before the awaiting adventure. The local guide will present all the safety rules during the trek. The search for gorillas takes 2-3 (round trip) depending on how far the gorillas are. One hour spent with them and the opportunity to observe their lives up close (7 meters) is one of the most interesting life experiences. We go back to the lodge. After lunch, we will go to meet the local community of Batwa pygmies.

Bunyoni - one of the deepest and most beautiful lakes in Africa, with 32 islands. After arriving at the place, we set off on a cruise during which we will see most of them. Kara's Island, the smallest of them all, was used by Bakig's people to abandon girls who became pregnant in what we would say today, maiden. After the cruise, we return to the lodge. Rest and a wonderful sunset. Dinner.

Day 12.

Equator and drive to Entebbe
Departure to Kampala, we will stop at the equator and do some experiments with water - details on the spot. We check in at Entebbe in the late afternoon. PCR tests for the whole group. Dinner and overnight at a hotel in Entebbe.

Day 13. 

Entebbe Botanical Garden and Airport Departure
UGANDA - DATES AND FAST BOOKING
Choose a convenient date for you and send us a reservation. We will call you back with details.

JULY 2022
---
---
Available places:

LAST PLACES



JANUARY 2023
21 January - 2 February 2023
---
---
Do you have any questions - call us
+48 882 91 81 91
A SHORT REPORT FROM UGANDA SAFARIS
See how close you will be to the animals, how many of them you will meet and how amazing your adventure is.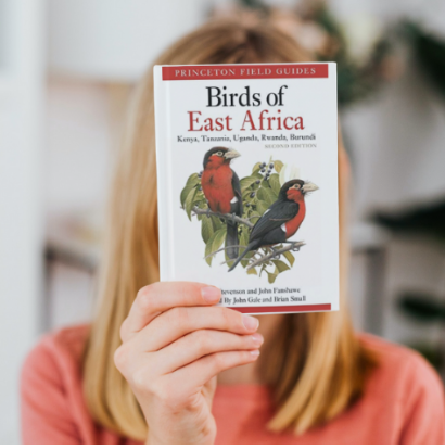 A gift for each participant
BESTSELLER CATALOG OF EAST AFRICA BIRDS
Birds of East Africa is widely regarded as one of the best guides in this region of Africa.
The guide describes and illustrates 1,448 bird species (928 of which occur in Uganda) - sedentary, migratory and migratory birds in Kenya, Tanzania, Uganda, Rwanda and Burundi.
This is more than a must-have for anyone visiting Uganda.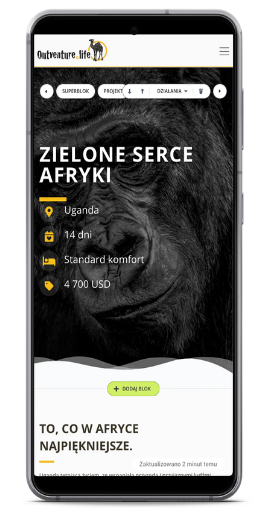 THE PRICE INCLUDES:
Uganda Visa,

Accommodation in hotels,

Full board (3 meals a day),

All attractions and permits (including gorillas),

Transport on site,

Local driver and guide,

Experienced Polish pilot,

PCR test before return.

NNW and KL insurance,

Contribution of TFG / TFP.
THE PRICE DOES NOT INCLUDE:
Plane tickets,

Personal expenses,

Tips.
uganda safari in pictures
Meeting gorillas, their closeness and likeness to us is always a great experience. Perhaps that is why tourists often go trekking to them.
Chimpanzees. We spend an hour with them and each visit to them is surprising, new. This time we met a group of males during our breakfast nap. Some of them were clearly thoughtful.
Shoebill observation begins our great adventure with the nature of Uganda. It is not easy to find this bird, but when we spot it, all our efforts are generously rewarded.
Mighty Murchison Falls. They may not be as big as the Victoria Falls, but the locals boast one of the strongest currents in
The Ziwa Rhino Sanctuary is the only place I know where you can safely approach rhinoceros at such a short distance. One hour of observation of these animals can forever change our ideas about heavy, motionless animals. They will turn out to be fun and exciting.
Unexpected road checks happen from time to time. The baboon decided to check the contents of our car. Or maybe you can get something tasty?
We usually say goodbye to Queen Elizabeth National Park with a dinner by our hotel pool. Local dishes taste even better with such a view of the park.
His name is the President. Every day he visits our hotel on the island of Lake Bunyonyi, to take advantage of the good heart of the service and eat a tasty dinner. The president treats tourists with hardly concealed indifference.
Watching chimpanzees at Kibale park sometimes requires some sacrifice and is not always comfortable.
Observation of leopards and lions in their natural habitat. Great adventure.
During the meeting with tourists, gorillas are not very interested in us. But in their behavior, we can often recognize many of our friends.
Polish trace in Uganda - a church built in the 1940s by families of Polish soldiers from Anders' army. In Nyabyeya there was one of several camps in Africa for the families of our soldiers. Today there is a local parish here, but even ritual vessels created by Poles have been preserved.
Twin Lakes - Two adjacent crater lakes located on two levels. There are many crater lakes in Queen Elizabeth National Park. Some of them, the salt water ones, are used by the locals to extract salt.